We reached an important milestone in June 2019 with the release of our first app for Jira Cloud: Better PDF Exporter Cloud.
Jira Cloud is ever more popular for companies in a wide variety of industries and their need for representing their Jira data in a more commonly accessible format is unchanged.
Better PDF Exporter for Jira Cloud arrived with capabilities to export Jira Cloud issues to PDF and it also brings built-in report templates for a number of ready-made business reports.
Recap
In our introductory webinar, we introduced the basic concepts of the app and showed how you can get started after you installed it. Furthermore, we looked into how you can:
Export a single Jira Cloud issue or issue list to PDF documents
Create reports for different business purposes from issues
Offer multiple custom-tailored PDF export types for end-users as a Jira admin
Create and customize PDF templates for specific needs
Watch the webinar recording below to get a really good understanding of why Better PDF Exporter is the most comprehensive solution for generating professional PDF exports and reports from Jira Cloud.
Webinar recording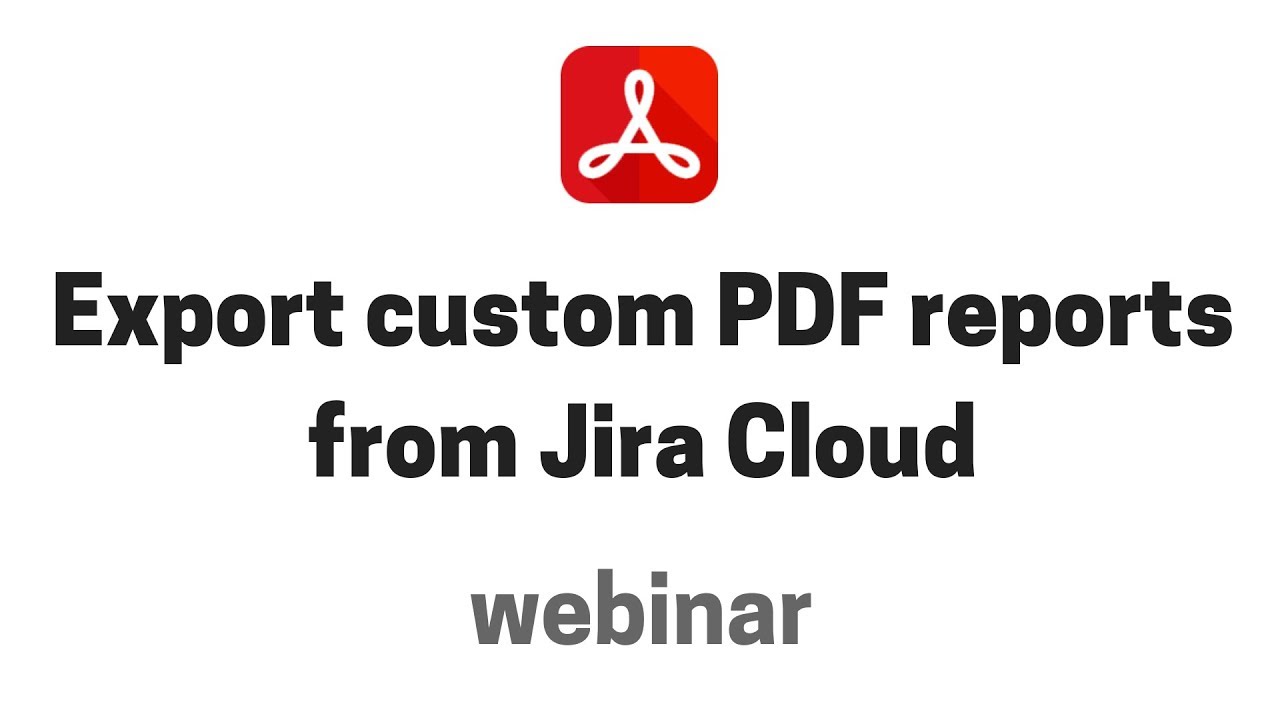 Slides
midori-webinar-export-custom-pdf-documents-and-reports-from-jira-cloud.pdf
Questions and Answers
Q: Can I automate my PDF reports or issue exports?
A: Integration with Automation for Jira will be among the first integrations we will look into going forward. We are not there yet, but please keep checking the integrations page and also the existing feature requests and vote if you find something that concerns you as well. This is generally true for all integrations, so if it's not available yet, check back in later.
Q: I tried to bulk export my issues from Jira and the app gave me a time-out error. Can you tell me what caused this?
A: My suggestion is that don't start your trial by trying to export thousands of issues at once just to test if the app works well. First of all, the more issues you try to export the more computational capacity and time necessary and for trial users, there is 30 seconds cap on how long the server can process your request. If you export too many issues it will automatically run out of that. This limit is increased for live subscriptions. The point is that this doesn't stop you from trying all the features of the app in full during your evaluation period. Just start with 20, 50, 70 or a 100 issues and not with 3000.